Microsurgery
During microsurgery, we use
full anaesthesia
, a special surgery microscope and corresponding fine instruments. Due to these we only need a small skin access. The use of the microscope makes a precise and very safe operation possible.
Rehabilitation means
are discussed with our physiotherapist and can be started one week after microsurgery.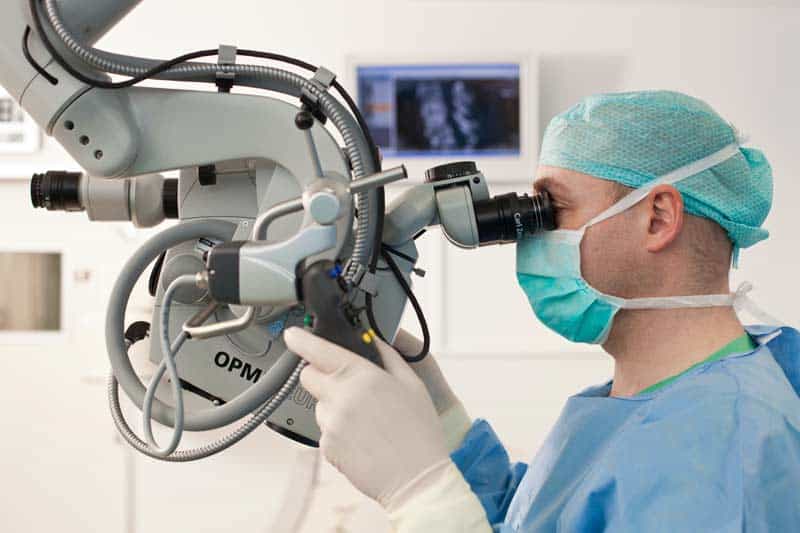 Advantages of microsurgery in cervical or lumbar spine
walking is possible only a few hours after surgery due to the minimized access
often the pain vanishes directly after surgery
return to occupational and sports activities is possible only a few weeks after surgery
Another microsurgical procedure is the so-called decompression / microlaminectomy.