Dr. med. Bettina Wolfgarten, M.D.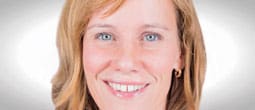 Further information
radiology, specializing in, among other fields, imaging of the female breast
experience as medical expert (mammography and vacuum biopsy) within the context of the national mammography screening program
marathon enthusiast
Curriculum vitae
Dr. med. Bettina Wolfgarten, M.D., born and raised in Bonn, Germany, has followed in her family´s radiological footsteps since 2008. In 1945, her grandfather founded the radiological practice, which her father continued from 1975 on. The practice has had an excellent reputation far beyond Bonn. In order to carry on with high-quality medicine and the personal, attentive care with patients as well as employees, Dr. Wolfgarten has taken another path since the beginning of 2014: she left the family practice and has founded the radiological practice Dr. Bettina Wolfgarten at Beta Klinik.
This has been the opportunity for an innovative, state-of-the-art medical care tailored to patients´ needs. Furthermore, the new premises and interior feature all requirements for optimal imaging diagnostics that the mother of two excels in.
History
After studying human medicine in Bonn, Germany and New Orleans and San Diego, USA, Dr. Wolfgarten received her medical license in 2004. From 2002 until 2007, she was a resident at the recognized Institut für Interventionelle Radiologie und Neuroradiologie (Prof. Dr. Jörg Debatin and Prof. Dr. Michael Forsting) at the University of Essen, Germany.
Afterwards, she focused on her specialty, imaging examination of the female breast. Since 2008, she has permits for curative mammography, breast ultrasound, ultrasound-assisted punch biopsy, MR mammography, MRI, CT and conventional X-ray examinations. In addition, she is also allowed to perform vacuum biopsies both curative and in terms of the national mammography screening program. Dr. Wolfgarten is a recognized medical expert, also within the context of the national mammography screening program.
Since June 2014, she has been a member of the board of Ärztekammer in Bonn, Germany.