Dr. med. Christiane Boogen, M.D., MBA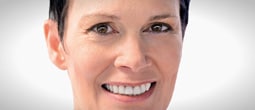 Further information
laboratory medicine
hemostaseology
expert in blood coagulation
MBA (Business Integration)
volunteer judge at the fiscal court of Cologne, Germany
triathlon enthusiast
Curriculum vitae
since 1/2009 volunteer judge at the fiscal court of Cologne, Germany
since 9/2008 CEO of Privatärztliche Gemeinschaft für Diagnostik Köln-Bonn (private physicians association of diagnostics Cologne-Bonn)
since 12/2005 executive partner of SupraRhenum GmbH
since 4/2002 CEO of Ärztliche Gemeinschaft für Diagnostik Köln-Bonn (physicians association of diagnostics Cologne-Bonn)
since 1/2001 established specialist in laboratory medicine with her own practice, Hauptstr. 71-73, 50996 Köln, Germany
since 10/2006 expert in hemostaseology
10/2000-12/2000 laboratory physician at the laboratory of Prof. Seelig and colleagues, Karlsruhe, Germany
since 8/2000 board-certified specialist in laboratory medicine
3/2000-9/2000 research assistant at Institut für Medizinische Mikrobiologie der Heinrich-Heine Universität Düsseldorf (institute of medical microbiology of the University of Düsseldorf, Germany)
7/1996–3/2000 research assistant at Institut für Klinische Chemie und Laboratoriumsmedizin der Heinrich-Heine Universität Düsseldorf (institute of clinical chemistry and laboratory medicine of the University of Düsseldorf, Germany)
1/1998-12/1998 assistant physician at Klinik für Hämatologie und Onkologie der Heinrich-Heine Universität Düsseldorf (clinic for hematology and oncology of the University of Düsseldorf, Germany)
9/1994– 6/1996 resident/assistant physician at Praxis für Laboratoriumsmedizin, Medizinische Mikrobiologie und Nuklearmedizin, Dres. Sperling, Rogalla, Even in Wuppertal (practice for medical microbiology and nuclear medicine, Dres. Sperling, Rogalla, Even in Wuppertal, Germany)
3/1996 medical license
Studies
10/2008-10/2010 Executive MBA Business Integration, University of Würzburg, Germany
9/1995 doctoral dissertation at University of Essen, Germany (magna cum laude) on P-Glykoprotein Expression und Resistenzprofile isolierter Blasten von Patienten mit akuter myeloischer Leukämie (P-glycoprotein 1 expression and resistance profiles of isolated blasts of patients with acute myeoloid leukemia)
10/1987-7/1994 human medicine at the University of Bochum and the University of Essen, Germany
10/1988-3/1991 English studies at the University of Bochum, Germany
Job training
10/1985-6/1987 Dr. Benedict Sprachschule in Solingen (Dr. Benedict language school in Solingen, Germany)
6/1987 certified foreign language translator of the IHK Bonn, Germany
Miscellaneous
7/1996-3/2000 mentoring student internships in clinical chemistry (6 semester hours); lecturer, topic: hemostaseology, hemostaseology as part of clinical chemistry (2 semester hours)
8/1991-10/1991 Tay-Sachs research group at the Thomas Jefferson University, Philadelphia, PA, USA
Publikationen
Sparbier K, Schubert S, Weller U, Boogen C, Kostrzewa M. Matrix-Assisted Laser Desorption Ionization-Time of Flight Mass Spectrometry-Based Functional Assay for Rapid Detection of Resistance against β-Lactam Antibiotics. J Clin Microbiol. 2012 Mar; 50(3):927-37. Epub 2012 Jan 11.
Sparbier K, Weller U, Boogen C, Kostrzewa M. Rapid detection of Salmonella sp. by means of a combination of selective enrichment broth and MALDI-TOF MS. Eur J Clin Microbiol Infect Dis. 2011 Aug 13.
Steuer S, Boogen C, Plum J, Deppe C, Reinauer H, Grabensee B. Anticoagulation with r-hirudin in a patient with acute renal failure and heparin-induced thrombocytopenia. Nephrol Dial Transplant. 1999;14 Suppl 4:45-7.
Söhngen D, Wienen S, Siebler M, Boogen C, Scheid C, Schulz A, Kobbe G, Diehl V, Heyll A. Analysis of rhG-CSF-effects on platelets by in vitro bleeding test and transcranial Doppler ultrasound examination. Bone Marrow Transplant. 1998 Dec;22(11):1087-90.
Söhngen D, Bauser U, Boogen C, Aul C, Frieling T, Germing U, Schneider P,
Kobbe G, Heyll A. Double treatment of severe hepatic veno-occlusive disease after allogeneic peripheral blood progenitor cell transplantation with recombinant tissue plasminogen activator. Thromb Haemost. 1997 Oct;78(4):1299-300. No abstract available.
Söhngen D, Siebler M, Wienen S, Kobbe G, Hollmig K, Schneider P, Boogen C, Heyll A, Schneider W. Effect of rhG-CSF on platelets using in vitro bleeding time and transcranial Doppler examination Beitr Infusionsther Transfusionsmed. 1997;34:161-5. German.
Tomczak J, Boogen C, Grebner EE. Distribution of a pseudodeficiency allele among Tay-Sachs carriers. Am J Hum Genet. 1993 Aug;53(2):537-9. No abstract available.
Müller MR, Lennartz K, Boogen C, Nowrousian MR, Rajewsky MF, Seeber S.
Cytotoxicity of adriamycin, idarubicin, and vincristine in acute myeloid leukemia: chemosensitization by verapamil in relation to P-glycoprotein expression. Ann Hematol. 1992 Nov;65(5):206-12.