Dr. med. Monika Rose-Oxenfart, M.D.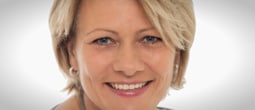 Further information
internal medicine, natural medicine, emergency medicine, acupuncture, maritime medicine
instructor at the University of Bonn, Germany, in internal and general medicine
ambitious salsa dancer
has been practicing yoga for many years
Dr. med. Monika Rose-Oxenfart, M.D., studied human medicine at the University of Bonn, Germany, from 1987-1993 and received her medical license.
Until 2002, she was a resident in internal and emergency medicine in Franziskus Krankenhaus Linz, Kreiskrankenhaus Mechernich and Elisabeth Krankenhaus in Neuwied, Germany.
After finishing her specialist education, she worked as a head physician at Robert Janker Klinik Bonn, Germany, a clinic for radiology, oncology, neuroradiology and palliative medicine. One of Dr. Rose-Oxenfart´s tasks was to take care of cancer and palliative patients (qualification: basic care in palliative medicine, Prof. Dr. Klaschik). Another responsibility was carrying out medical check-ups for managers of recognized companies.
Since 2005, Dr. Rose-Oxenfart has had a practice for internal and general medicine as well as natural medicine in Bonn, Germany, in which she has been treating seriously ill patients and those suffering from chronic diseases.
Dr. Rose-Oxenfart is an instructor at the University of Bonn, educating interns and residents in general and internal medicine and mentoring them during their study and elective.
In agreement with her interests, Dr. Rose-Oxenfart finished further education in natural medicine (ZAEN, Zentralverband der Ärzte für Naturheilverfahren und Regulationsmedizin e. V./central association of specialists in natural and alternative medicine) and practiced it during an internship for half a year. In addition, she received an a-diploma in acupuncture (Dr. Gabriel Stux, Deutsche Akupunkturgesellschaft/German society of acupuncture) in Düsseldorf, Germany. Last but not least, she is a specialist in maritime medicine (cruiser "Mein Schiff"/"my ship").
Her knowledge in complementary medicine, in addition to scientific medicine, is beneficial to many conditions of internal medicine that she has been able to treat successfully. A special laboratory helps find causes of illnesses and diseases that may be invisible to scientific medicine, which holds, e.g., for symptoms of the irritable bowel syndrome with unspecific stomachache, constipation and diarrhea as well as weight gain related to food intolerance.
Dr. Monika Rose-Oxenfart is a mother of four sons and a passionate salsa dancer.
She is a member of the following societies and associations:
BDI (Berufsverband Deutscher Internisten)/German internal medicine association
ZAEN (Zentralverband für Ärzte für Naturheilverfahren und Regulationsmedizin e. V.)/central association of specialists in natural and alternative medicine
Medizinische Gesellschaft für Bioresonanz/medical society of bioresonance
DGAM (Deutsche Gesellschaft für Allgemeinmedizin und Familienmedizin)/German society of general and family medicine
Deutsche Gesellschaft für Akupunktur/German society of acupuncture
Hausärzteverband/association of general practitioners
Verband für biologische Krebstherapie/society of biological cancer therapy