Peter Braun, M.D.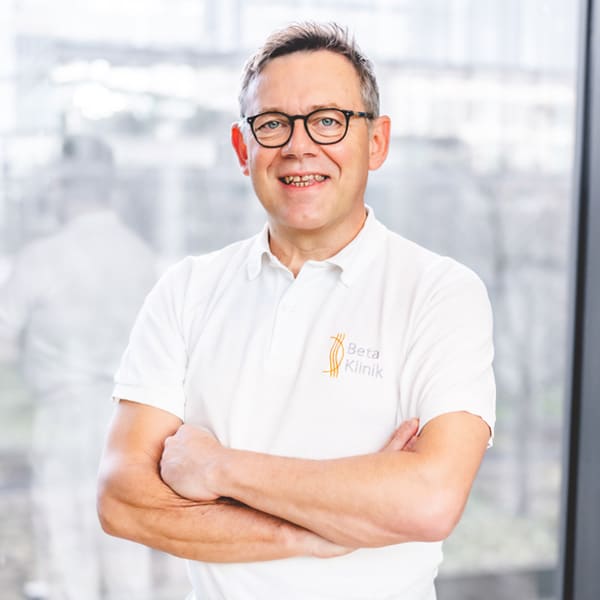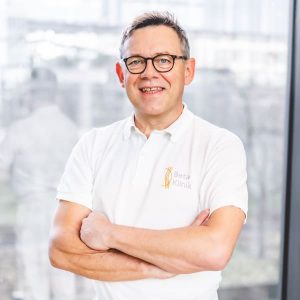 Further information
orthopedics and chiropractic, pediatric orthopedics
hip and knee joint replacement surgery
prevention and treatment of sports injuries and young competitive athletes
base camp physician of the Olympic base camp Rhineland and the German fencing federation
Peter Braun, M.D., studied human medicine at the University of Bonn and worked at Cedars-Sinai Medical Center, Los Angeles/USA and the UCSD Medical Center, San Diego in California/USA during his elective.
After a comprehensive education in general and accident surgery in Unna and in orthopedics in Dortmund, Germany, he received his orthopedic license in 2000.
From 2001 on, he has been focusing on the conservative and surgical treatment of arthritis and pediatric orthopedics.
From 2005 until 2012, he was the leading surgeon at the Evangelisches Krankenhaus Köln-Kalk, Germany, specializing in knee and hip replacement surgery.
In 2013, Mr. Braun became a partner at Beta Klinik and is responsible for knee and hip replacement surgery and the comprehensive treatment of diseases and injuries of the musculoskeletal system.
Peter Braun was a competitive all-state sportsman of the German handball association and a member of the military athlete group of the German military. Since 2008, he has been a member of the Kommission des Deutschen Fechterbundes (commission of the German fencing association) and a physician of the German fencing team.