Dr. scient. med. Dr. med. dent. Manuel M. Moroni MSc. mult.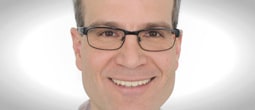 Aesthetic reconstructive dentistry – sports dentistry – dental sleep medicine – implantology (MSc.) – periodontology (MSc.) – Orthodontics (MSc.)
E-Mail: manuel.moroni@betaklinik.de
Phone: +49 (0)228 90 90 75 728
Fax: +49 (0)228 90 90 75 11
www.betaklinik.de
Further Information
Dentist and medical researcher
Study and training in Bonn, Krems and Dornbirn
Academic Partner, and training practice of Danube Private University Krems
Lecturer at Mibeg Medical Institute Cologne
Master of Science Studies in aesthetic reconstructive dentistry, implantology, periodontology and orthodontics
Certified sports dentist – supporting sports professionals and athletes
Managing Partner of MVZ Dr. Moroni GmbH
Founder of the Dr. Moroni Foundation for Integration and Training
Dr. Dr. Manuel Marcello Moroni grew up in Bornheim and Bonn. Married and father to a daughter he qualified in dentistry at the Rhineland Friedrich Wilhelms University in Bonn. There, under the supervision of the renowned psychiatric researcher Prof. Dr. Peter Falkei, he did his doctorate on morphometric and molecular biological foundations of schizophrenia.
Setting up a dental practice in Bonn in 2007 he grew his practice successively into a medical research centre offering fully professional state of the art and evidence-based dental medicine.
Dr. Dr. Manuel Marcello Moroni's extensive specialist and further training focussing on the holistic and interdisciplinary connection between dentistry and medicine lead him to be guest researcher at the Molecularbiology Lab Vivit (Vorarlberg Institute for Vascular Investigation and Treatment). Under the supervision of the renowned metabolism expert Prof. Dr. Dr. Drexel, Dr. Dr. Manuel Marcello Moroni did another doctorate avocationally on the association of periodontitis and the systematic metabolic diseases Diabetes Type II and coronary heart disease.
Alongside treating patients and giving lectures, Dr. Dr. Manuel Marcello Moroni dedicates a lot of time on the Social Foundation for Integration and Training which he founded.
Dr. Dr. Moroni regularly publishes on the subjects of implantology, periodontology, orthodontics and metabolic diseases.